(This job application was closed on 16 January 2017)
| | |
| --- | --- |
| | 1 |
| | 16 January 2017 |
| | Negotiable |
| | Yes |
| | Cambodian Only |
Job Description
Médecins sans Frontières is a medical and humanitarian organisation that provides assistance to population in distress, victims of natural and man-made disasters and to victims of armed conflict irrespective of race, religion, creed or political convictions.

MAIN PURPOSE
Registrars
Ensure registration and recording of patient visits and appointments to MSF's HCV clinic, answering and calling phone calls with patients, direct and prepare the patient for his/her consultation according to MSF protocols.
Ensure patient files are organized and laboratory results are filed in a timely manner.
Job Responsibilities & Duties
Welcome patients, inform them about how the facility functions, and ensure the availability of a comfortable waiting area for them and their relatives.
Orient patients to the clinic flow and ensure good flow of patients by avoiding overcrowding or having patients standing up for long time while waiting for their turn.
Bring any patients with an obviously serious medical problem to the attention of the doctor.
Identify patients and register their administrative details: The associated activities are, amongst others:
Register patient's demographic information at the reception
Find and prepare files and patient ID cards for patients, and ensure maintaining and filing system in good condition.
Organizing and filing patient files in file cabinets, and file laboratory results into patient files
Ensure, maintain and promote confidentiality regarding all information registered
Record follow-up appointments in the appointment book
Dispensing transportation fees to patients requiring financial assistance
Calling patients who missed appointments to reschedule their appointments
Answering incoming phone calls
Keep record of daily new and follow-up patient visits, exits (cured, defaulter, death or transfer out), and contacting patients who missed appointments, follow-up visits, or for other reasons.
Report daily to the hierarchical superior about daily/weekly patient volume, defaulters.
Keep administrative room organized
Carry out relate additional tasks asked by supervisor.
Attend training if supervisor ask
Prepare and submit monthly reports according to supervisor direction
Maintain confidentiality in all aspect of registration
Job Requirements
Secondary education essential.
None is required, but previous experience in medical facilities an asset
Khmer (fluent) and English (basic reading, writing, and speaking)
Commitment, Flexibility, Stress Management, Team spirit, Heart of compassion and service
How to Apply?
This is a fixed term contract for 3 months starting as soon as possible
Basic salary + Attractive social benefits package (Health care coverage for staff, Spouse+Children under 18 years of age)
Applicants may submit their CV & covering letter sent by E-mail or at the office mention in the contact details.

** Only short-listed candidates will be contacted for interviews
---
Help Khmer Online Jobs
When you apply for this job, if possible please mention that "You see this job announcement in www.khmeronlinejobs.com".
Thanks, From Khmer Online Jobs Team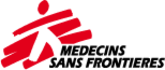 Free Job Newsletter
Get hot jobs update directly in your inbox, join our newsletter subscription.
Similar jobs