(This job application was closed on 19 November 2017)
| | |
| --- | --- |
| | 3 positions |
| | 19 November 2017 |
| | $585 - $752 |
| | Yes |
| | Bachelor |
| | Cambodian Only |
Job Description
NOTE : ONLY CAMBODIAN NATIONALS MAY APPLY FOR THIS POSITION
World Vision is an international Christian Humanitarian Organization working with the poor and oppressed to promote human transformation and seek justice. Our Cambodia Office is seeking for Three (03) qualified Cambodian candidates to fill in the position below:
JOB ID: SRO-FY18-F008
Location: Chi Kreng, Siem Reap Province (1 Position)
JOB ID: BTM-FY18-F005
Location: Thma Puok District, Banteay Meanchey Province (1 Position)
JOB ID: BTM-FY18-F004
Location: Preah Netr Preah District, Banteay Meanchey Province (1 Position)
Salary & Benefit Package: USD 585 – USD 752 (dependent on professional experience and qualifications)
I. THE PURPOSE OF THE POSITION
This position is to plan and implement the technical program models to contribute to achieving the Project outcomes
Job Responsibilities & Duties
Work with Technical Program Officers (TPOs) AP (Area Program) Team and Project Partners to adapt the technical project implementation to community context.
Implement the technical project log-frame within the agreed design and budget.
Develop, review and update annual, semi-annual and monthly budget and detail implementation plan.
Work with AP Manager & TPO to identify and mitigate risks/issues to ensure quality implementation of technical project models.
Work with AP Manager and TPO to organize training and ongoing coaching/mentoring on technical project model/curriculum to AP Team and project partners.
Organize TP (Technical Program) baseline at AP level in collaborates with TPOs, PIMO (Programme Information Management Officer) and AP team.
Use standardized TP monitoring tool and its appropriate assurance.
Train and engage project partners and key stakeholders in project monitoring and learning.
Track technical project model spending and variance explanation against budget plan at AP level.
Prepare documentation of relevant technical project model as requested by AP Managers, TP Managers, and other units.
Implement TP's advocacy components to influence local policy implementers/decision makers at district and/or commune levels through use of the evidence-based, etc.
Orient/train AP Team on technical project model.
Job Requirements
Degree in Secondary Nurse, Midwifery, Medical Assistant or Public health.
Must understand and agree with WV's vision, mission and Core Values.
Good communication skills in Khmer and English (written and verbal)
Experience on Health & Nutrition Program including Nutrition models and approaches.
Experience in working with community based approaches and models (CIMCI, BFCI, IYCF, CMAM, CTLS and community WASH).
At least 2-year experience in project management – basic understanding in M&E, documentation and reporting writing.
Ability to pro-actively influence, network, and collaborate with local level government and NGOs
Thorough knowledge and ability of MS Office, knowledge of IBM Lotus Notes is preferred
Willingness to stay in the communities.
How to Apply?
Please follow the link : http://careers.wvi.org/job-opportunities-in-cambodia, click APPLY ONLINE and attach your completed World Vision Application Form, CV and Cover Letter.
If you cannot see the job announcement on World Vision website through the link above(1) :
Please copy JOB ID : SRO-FY18-F008/ BTM-FY18-F005/ BTM-FY18-F004 to be your email subject ONLY and attach your completed Application Form, CV and Cover Letter to Email : cam_recruitment@wvi.org or contact us at Tel : 023 216 052 Ext : 121
Please PDF all document before sending | Other related documents will require later
GO GREEN! SAVE THE TREES!
World Vision Cambodia is committed to the principles of workplace diversity. Qualified women and disabled people are encouraged to apply. Only short listed candidates will be notified. Applications and CVs will not be returned.
WVI is committed to the protection of children. We do not employ staff whose background is not aligned to our child protection practices. Hence employment is conditional upon successful completion of all applicable background checks, including criminal record checks where possible.
Closing date is 19 November 2017 at 17:00
---
Help Khmer Online Jobs
When you apply for this job, if possible please mention that "You see this job announcement in www.khmeronlinejobs.com".
Thanks, From Khmer Online Jobs Team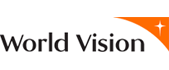 World Vision is an international Christian humanitarian and development organization working with the poor and oppressed to promote human transformation and seek justice for vulnerable children.
Free Job Newsletter
Get hot jobs update directly in your inbox, join our newsletter subscription.
Similar jobs