(This job application was closed on 23 March 2018)
| | |
| --- | --- |
| | 1 position |
| | 23 March 2018 |
| | Negotiable |
| | No need |
| | Cambodian Only |
Job Description
World Vision International is an international Christian Humanitarian Organization working with the poor and oppressed to promote human transformation and seek justice. We are global community with a purpose – to bring about positive change in the lives of the world's most vulnerable children. People are inspired to work for us because they want to contribute to making a difference. We are part of an international team, using our talent, determination and influence to invest in a better tomorrow.
Are you ready to be a change maker?
Our Cambodia Office is seeking for 50 Cambodian candidates to fill in the position below:
Position Title: Sponsorship Translation Intern
Location: Phnom Penh
Benefit: 40USD- 80USD per month (30 hours per week)
Duration of work June to December 2018
Purpose of this position:
To translate and facilitate the packaging of Sponsor Letter, Introductory Letter, Annual Progress Report (APR) card and Water Festival Card (WFC) in the peak season and process the photo packaging of sponsored children then mail out to Sponsors/Support Offices in various countries.
Job Responsibilities & Duties
Check and review the quality of the card and its content especially the Khmer passage of the sponsored children.
Translate the message from Khmer into English.
Stick that photo and the sponsor label onto the card and envelope respectively.
Insert the okay card into the corresponding envelope (with Sponsor Label) and seal it.
Prepare the disqualified cards and return them to respective Area Program
File the sending form from the Area Program and sending form of returning the APR/WFC into the Box File correctively
Prepare the Progress Report about the mail-out / receive-in card weekly
Prepare the report for the Returned Mail to/from Area Program weekly.
Job Requirements
University student / fresh graduate; English major is preferred.
Knowledge of administrative or customer service work is a plus.
Basic computer skills (MS Word and Excel).
Willing to work as a team and willing to learn.
Ability to organize and prioritize a variety of tasks under a specific turn-around time(during busy period)
How to Apply?
CV and Cover letter to be sent by email to cam_recruitment@wvi.org
Email Subject: Sponsorship Translation Intern
Closing Date 23 March 2018
Contact us at: Tel: 023 216 052 Ext: 121
---
Help Khmer Online Jobs
When you apply for this job, if possible please mention that "You see this job announcement in www.khmeronlinejobs.com".
Thanks, From Khmer Online Jobs Team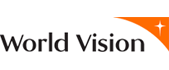 World Vision is an international Christian humanitarian and development organization working with the poor and oppressed to promote human transformation and seek justice for vulnerable children.
Free Job Newsletter
Get hot jobs update directly in your inbox, join our newsletter subscription.
Similar jobs