(This job application was closed on 30 April 2018)
| | |
| --- | --- |
| | 1 position |
| | 30 April 2018 |
| | Negotiable |
| | Yes |
| | Bachelor |
| | Cambodian Only |
Job Description
Pour un Sourire d' Enfant (PSE) or For a Child's Smile is a non-profit organization and founded by Christian and Marie-France des Pallières, was established since 1995 in Cambodia. PSE's mission is to help the most marginalized and debrided children escape from destitution and lead them to decent, skilled and well remunerated jobs. PSE has six main programs adapted to the needs of the children, those programs include: food, health, protection, education and schooling, vocational training, and helping families. PSE employs more than 600 employees and provides help to more than 6,500 children and 3000 families. We are operating in Phnom Penh, Sihanouk Ville and Siem Reap. Due to increasing of students in institute, we are looking for qualified candidates for teaching course below.
Job Responsibilities & Duties
Banks and credit card management: Ensure sufficient liquidity for operations by banks & card and make sure that it is used for the correct purpose.
Payment and receipt (bank, cards): Ensure all the payment & receipt by bank/card are correct and time respected and make sure it is respected with accounting policy.
Review, verify and prepare the payment voucher
Manage billing and credit (Account Receivable)
Construction payment follow up
Maintain files and documentation thoroughly and accurately, in accordance with PSE policy
Job Requirements
Bachelor degree of Accounting & Finance or other relevant fields
At least one year experience in accounting and administration
Good knowledge of related accounting systems.
Good command of English, French is an advantage
Dedicate to children education and protection
Good team player
Be committed in PSE's vision, missions and core values
How to Apply?
Any candidates who interested in teaching course had mentioned above, please kindly submit your last update CV with Cover send to E-mail address mentioned in the contact detail (subject: position title) by the closing date above, at 5.00 PM. Only applications that meet the qualifications will be considered.

PSE do not tolerate child abuse of any forms. We are an Equal Opportunity Employer.
---
Help Khmer Online Jobs
When you apply for this job, if possible please mention that "You see this job announcement in www.khmeronlinejobs.com".
Thanks, From Khmer Online Jobs Team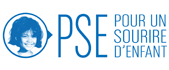 Free Job Newsletter
Get hot jobs update directly in your inbox, join our newsletter subscription.
Similar jobs