(This job application was closed on 08 June 2018)
| | |
| --- | --- |
| | 1 Position |
| | 08 June 2018 |
| | Negotiable |
| | Yes |
| | Bachelor |
Job Description
Industrial Bank of Korea ("the Bank") was established in 1961 under the Industrial Bank of Korea Act to promote independent economic activities of small and medium-sized companies.

With majority shareholder being the Republic of Korean Government (61.9%) and total asset stood at USD308 billion as at 2017, the Bank ranked 20 on the world's 50 safest banks 2017 and ranked 3 on the 50 safest banks in emerging markets 2017 by the Global Finance.

Currently the we employ more than 12,000 staff and operate a broad domestic network of 654 branches and international network of 1 subsidiary (with 16 branches), 8 branches and 3 rep offices.

Since its establishment in 1961, the Bank has been committed to honoring its charter of financing small and medium sized enterprises (SMEs). Being the no. 1 player in Korean SME financing market with more than 1.3 million SME customers, the Bank plans to not only maintain, but strengthen our leadership in the segment.

As part of the Bank's plan to utilize its SME financing know-how and unique financial services to expand the oversea network and build the foundations for an exciting new future, we are opening our first branch in Phnom Penh in the very near future and are now seeking for qualified candidates to fill the following vacancies:
Officer/Senior Officer, Compliance Department
Job Responsibilities & Duties
Be the administrator of customer due diligence (CDD), KYC, sanction screening, risk profiling and/or suspicious transaction
Liaise with other departments to conduct enhanced due diligence and initiate reporting of suspicious transaction
Participate in completing process of correspondent banking due diligence
Participate in developing compliance tools including, but not limit to sanction screening, risk profiling, transaction monitoring, system enhancement, reporting and training
Conduct periodic testing of departments and products, in accordance with bank procedures
Provide advice to business unit related to compliance findings
Assist the Head in preparing and submitting of Cash Transaction Report (CTR) and Suspicious Transaction Report (STR) to Cambodia Intelligence Unit (CAFIU)
Assist Head of Department in overseeing of FATCA/CRS registration and reporting
Disseminate information to all staff involved on the changes of internal policies and procedures
Other task may be assigned by Head of Compliance
Job Requirements
University degree in any field, however in law, banking, finance, accounting, economics or business administration is a plus
At least 2 year working experience in similar role. Some hand-on experience in AML/CFT regulations would be an advantage
Ability to multi-task, self-motivated and meticulous attention to details
Ability to work independently and under pressure
Team player with high degree of professional integrity, and a can-do attitude
Good command of English (written and spoken)
Computer literacy (Word, Excel, Internet & Email)
How to Apply?
Interested applicants are invited to submit their CV together with duly completed Application Form (as attached) to us via E-mail address or in hardcopy to our Rep Office by using the contact detail.

Applications will be treated in strict confidence and only short-listed candidates will be contacted for interview.

Successful candidates will be provided with competitive salary based on qualification and experiences plus other benefits such as bonus, health insurance, lunch allowance, etc.

For further information, please contact us via phone number provided.
For Application can be downloaded as file attached or Click here.
Application deadline:15 June 2018
---
Help Khmer Online Jobs
When you apply for this job, if possible please mention that "You see this job announcement in www.khmeronlinejobs.com".
Thanks, From Khmer Online Jobs Team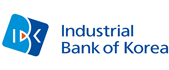 Free Job Newsletter
Get hot jobs update directly in your inbox, join our newsletter subscription.
Similar jobs