(This job application was closed on 31 May 2019)
| | |
| --- | --- |
| | 1 Position |
| | 31 May 2019 |
| | Negotiable |
| | At least 3 years |
| | Bachelor |
Job Description
Job title : Head of Compliance
Work Location : Phnom Penh
Department : Compliance Department
Reports to : Chief Risk Officer
Job Responsibilities & Duties
Develop, review & implement all compliance strategy & action plan to govern overall bank policy, process, procedure, manual, guideline and banking activities while support the business growth. 
Review all banking policies, manual, procedures & process. Report to management and propose improvement to ensure compliance risk mitigation. 
Ensure Bank's compliance with relevant Acts, Laws, directives and guidelines issued by the regulatory bodies, and the Bank's internal policies and procedures. 
Act as the reference point for the AML/CFT measure the Bank has established, including employee training and reporting of suspicious transactions. 
Regularly conduct compliance & AML risk assessment to assess the current state and identify area for enhancement in aligning the compliance & AML/CFT management practice with regulatory guidelines and leading industry practices. 
Identify compliance & AML/CFT risk associated with new products and services or variation to existing products and services. 
Conduct compliance visits, effect surveillance programs and ensure that the Company's procedures are strictly adhered to. 
Review client complaints and follow-up on the client complaints register and ensure that all complaints are duly noted and addressed promptly. 
Report to the committee upon identifying an event of non-compliance / issues of breaches. 
Compile documents and information required in response to queries from the regulators
Job Requirements
Degree holder with 5 years compliance related working experience in banking / financial industry. 
At least 3 year managerial level in compliance or similar capacity. 
Full spectrum of banking policy, process, manual, flows and banking activities knowledge 
Leadership & people management skill 
Complex analytical, problem solving & decision making skill 
Strategic planning & organizing skill 
Influential communication & presentation skill. 
How to Apply?
Interested Candidates shall submit application via email to hr@mgnemperorbank.com
For inquiry call to 071 915 5515
Document required are as following:
CV and Cover Letter,
2 pieces of Current Passport side (4X6) Photo 
A photocopied Khmer National ID
Note: Kindly be informed that only shortlisted candidate will be contacted for further process.
---
Help Khmer Online Jobs
When you apply for this job, if possible please mention that "You see this job announcement in www.khmeronlinejobs.com".
Thanks, From Khmer Online Jobs Team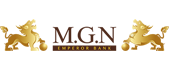 Free Job Newsletter
Get hot jobs update directly in your inbox, join our newsletter subscription.
Similar jobs