(This job application was closed on 07 July 2019)
| | |
| --- | --- |
| | 1 Position |
| | 07 July 2019 |
| | Negotiable |
| | At least 2 years |
| | Bachelor |
Job Description
Cufa was established in 1971 and is an Australian international aid agency working to combat poverty in the Asia Pacific region. Its programs focus on financial inclusion and sustainable livelihoods. In Cambodia, Cufa works to develop children's financial literacy, support micro-enterprises, facilitate the community savings banks, as well as a number of other impactful and important economic projects.
Job Responsibilities & Duties
The Project Officer will be responsible for delivery the activities including:
Provide financial literacy to the children from grade 1-6, age between 6-12 years old in different primary schools by using the Cufa CFL module training in curriculum and App in Tablets
Conduct teacher workshop with target school to raise awareness among teachers related to Children Financial Literacy program
Conduct home visit to children's family nearby targeted schools to encourage children in saving and raise the awareness of financial literacy to their parents.
Follow up children improvement after participated in training and encourage them in saving
Work closely with community leaders to identify community saving bank and link them to the children to open saving account
Conduct study tour based on project timeline to the community saving bank which is nearby the schools target
Provide regular monthly report and data tracking based on the outcome achieved. Working with stakeholders to identify new schools for next fiscal year of the project.
Be a key person to communicate and negotiate with local partners such as local authorities, school principals, community leaders and community people.
Job Requirements
TECHNICAL COMPETENCIES:
Essential

Bachelor degree in Finance and Banking or Accounting or other related fields
Have at least 2 years' experience in training or teaching the children
Demonstrate experience related to financial literacy
Demonstrate experience in providing training, community mobilization and building networking
Experience working independently with less supervision
Demonstrate ability in report writing skills – qualitative and quantitative
Commit to travelling in rural area of the project sites
Good English proficiency (writing, speaking, listening, and writing)
Good at Microsoft office (Word, Excel, PowerPoint, internet and email)
Good negotiation skill with different stakeholders
Be flexible, honest and hard-working and attentive to details
Good interpersonal skills with the ability to establish and maintain good working relationships with partner organizations and stakeholders such as government departments
Ability to work under pressure and create a good team work environment

Desirable

Local resident is preferred
Knowledge of, and involvement in, the Self-Help Group
Good computer literacy, Microsoft Office, Internet and Email
PERSONAL COMPETENCIES:
Essential

Ability to travel to remote regions to complete the work assignment
Flexible and adjusts well to change
Ability to work independently with less supervision
Understanding of child protection policy and commitment to the International Credit Union Operating Principles
Ability to take initiative, be self-motivated in work practices, set priorities for self and meet required deadlines

Desirable:

Knowledge of financial concept
Experience in community mobilization
Knowledge of child protection policy
How to Apply?
Interested candidate please submit CV & Cover Letter to E-mail address provided in the contact detail. Only short-listed will be notified.
---
Help Khmer Online Jobs
When you apply for this job, if possible please mention that "You see this job announcement in www.khmeronlinejobs.com".
Thanks, From Khmer Online Jobs Team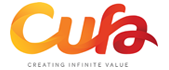 CUFA is an economic development agency in Asia and Pacific. We focus on financial inclusion, improving financial literacy and supporting economic livelihoods through employment, education and enterprise programs. CUFA Cambodia has been operating in Cambodia over a decade under the NGO registration with Ministry of Foreign Affairs and Ministry of Education.
Free Job Newsletter
Get hot jobs update directly in your inbox, join our newsletter subscription.
Similar jobs