Business Development Executive for Credit Bureau (Cambodia) Co., Ltd.
| | |
| --- | --- |
| | 1 Position |
| | 16th December 2022 |
| | |
| | Yes |
| | Bachelor |
Job Description
We are looking for qualified candidate to fill for the position below.
Business  Development Executive (1 Position)
Job Responsibilities & Duties
RESPONSIBILITIES/ DUTIES:
Creating and maintaining a database (Salesforce, CRM, Excel, etc.) of prospective client information
Maintaining a pipeline of all sales administration using CRM software
Working closely with business team to ensure the accurate weekly progress sales reports and report to direct supervisor within a timely manner
Assist in reporting, collaborating with management on sales goals, planning, and forecasting; maintaining short- and long-term business development plans and ensure they are met with plan
Working closely with product team and relevant stakeholders for availability of market study and industry against the company current position by participate in various activities or through identifying and researching opportunities that come up in new and existing markets and propose plan in response to the business trend
Working closely with product team for the plan approaches and pitches, to develop and enhance on sales materials/tools that can respond to the market need and being attractive
Working closely with relevant stakeholders for marketing supports
Collaborating with senior team and leadership to secure, retain, and grow sales portfolio
Being always customer centric and attentive to customers' needs and offer solutions on a timely manner
Handling the customers' complaints/inquiries from the Value Added Solution perspective and communicating with the customers to understand their needs and offer solutions to their problems in a timely manner
Escalating appropriately on any potential matters that impact the business reputation or operation
Closely follow up on users' experience with members who subscribed CBC's solutions to ensure customers' satisfaction
Represents and assists the company in establishing and maintaining market position by keep abreast in the product knowledge and company information
Building business relationships with current and potential customers
Combining efforts and fostering a collaborative environment within the business as a whole
Treat people with respect; keep commitments; inspire the trust of others; work ethically and with integrity; uphold organizational values; accept responsibility for own actions.
Other Duties
Assist CBC management with other tasks as required
Take initiatives in doing other tasks appropriately
Other duties as assign by supervisor or line manager
Job Requirements
EDUCATION AND WORK EXPERIENCE:
A Bachelor Degree of Banking and Finance is preferred;
Strong computer skills, including Microsoft Office Suite (Word, PowerPoint, Outlook, and Excel) and CRM/Salesforce experience preferred
Basic knowledge of bank, microfinance and leasing sector;
SPECIFIC KNOWLEDGE & SKILLS:
Analytical and time-management skills
Formal presentation skills;
Possesses an energetic, outgoing, and friendly demeanor;
Creativity;
Good verbal and written communication skills (both Khmer and English); the ability to call, connect, and interact with potential stakeholders and customers;
Persuasive and goal-oriented;
Ability to work independently or as an active member of a team;
Demonstrate the ability to take the initiative and pay close attention to detail;
Honesty, reliability, and a commitment to strict confidentiality;
Is self-motivated, committed to self-improvement and a team player.
How to Apply?
Interested candidates may send their CV(s) to us by using the information mentioned in the contact detail or link below:
---
Help Khmer Online Jobs
When you apply for this job, if possible please mention that "You see this job announcement in www.khmeronlinejobs.com".
Thanks, From Khmer Online Jobs Team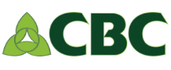 Other Opening Jobs from Credit Bureau (Cambodia) Co., Ltd.
1 position
Negotiable
16th December 2022
Phnom Penh
1 position
Negotiable
16th December 2022
Phnom Penh
Free Job Newsletter
Get hot jobs update directly in your inbox, join our newsletter subscription.
Similar jobs