Gender Equality, Disability and Social Inclusion Specialist for Credit Union Foundation Australia
(This job application was closed on 30th September 2022)
| | |
| --- | --- |
| | 1 Position |
| | 30th September 2022 |
| | |
| | Minimum 3 years |
| | Bachelor |
Job Description
Cufa is an Australian international development agency with a focus on promoting financial inclusion, increasing financial literacy and improving economic livelihoods. Cufa has been developing community access to affordable financial services in the Asia-Pacific region for 51 years, working cooperatively from the grass-roots level through to government levels, building capacity in emerging financial cooperative movements to create sustainability, improve lives, and relieve poverty.
Job Responsibilities & Duties
The GEDSI Specialist will be responsible for the following tasks:
Advocate for the inclusion of gender equality and women´s empowerment issues within Cufa Cambodia Project
Provide strategic advice and technical support to the country manager and program and proejct team to help ensure delivery of Cufa's mandate related to gender equality, women´s empowerment and disability inclusion.
Provide strategic advice and technical support to the program and project team to help integrate gender and disability inclusion into those programs and projects.
Develop networks and partnerships with appropriate NGO partners, government officials and development partners/donors.
Provide technical inputs into programs and project team in order to ensure that gender and disability inclusion are clearly reflected and mainstreamed in all processes, according to Cufa's Disability Inclusion and Gender Equality Action Plans
Build and maintain strong relationship with all existing and new partner organizations, stakeholders CUFA -both domestic and international staff;
Organize and facilitate the formal workshop with project and program team as well as NGO partners. at national and sub-national level.
Actively engage in CUFA in the field, events, and workshop to ensure all team members skills and time are well utilized with GEDSI.
Conduct monthly and quarterly reflection to improve and reflect with Cufa's Disability Inclusion and Gender Equality Action Plans
Be responsible for other duties as providing by direct supervisor.
Job Requirements
TECHNICAL COMPETENCIES:
Essential:
Bachelor's degree (or equivalent) in a social sciences, economics, gender issues, or other development-related fields
A minimum of 3 years of progressively responsible experience in development, focusing on gender programming, part of which has been in the field, with experience on gender equality and disability inclusion with NGOs.
Experience in facilitating training workshop in project/program team and community level.
Experience working with a variety of stakeholders and partners related to gender equality, women's empowerment, and disability inclusion.
Ability to independently solve problems and challenges through creative solutions and innovative implementation
Capacity to work collaboratively with colleagues from a range of cultural backgrounds
Excellent verbal and written communication skills
Excellent interpersonal skills with the ability to establish and maintain good working relationships with partner organizations and stakeholders such as government departments.
Willing to travel to the remote areas across Cambodia to oversee and conduct monitoring trips, and occasional overseas travel.
PERSONAL COMPETENCIES:
Essential:
Ability to travel to remote regions to complete the work assignment
Flexible and adjusts well to change
Ability to work independently with less supervision
Understanding of child protection policy and commitment to GEDSI
Ability to take initiative, be self-motivated in work practices, set priorities for self and meet required deadlines
Desirable:
Knowledge of gender equality and disability inclusion
Experience in facilitating capacity building
Knowledge of child protection policy
How to Apply?
If you can demonstrate the specified assigned tasks, please forward a covering letter and your up-to-date CV to email.
Interested candidate please submit CV & Cover Letter to email provided in contact details. Only shortlisted candidates will be notified.
Cufa takes the protection of children very seriously and as an organisation we expect all staff members to comply with our child protection policy. The successful candidate will need to sign a child protection declaration and undergo referee checks.
---
Help Khmer Online Jobs
When you apply for this job, if possible please mention that "You see this job announcement in www.khmeronlinejobs.com".
Thanks, From Khmer Online Jobs Team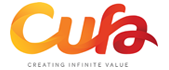 CUFA is an economic development agency in Asia and Pacific. We focus on financial inclusion, improving financial literacy and supporting economic livelihoods through employment, education and enterprise programs. CUFA Cambodia has been operating in Cambodia over a decade under the NGO registration with Ministry of Foreign Affairs and Ministry of Education.
Free Job Newsletter
Get hot jobs update directly in your inbox, join our newsletter subscription.
Similar jobs