Technical Lead for Marketing and Branding for World Vision Cambodia
(This job application was closed on 01st August 2021)
| | |
| --- | --- |
| | 1 Position |
| | 01st August 2021 |
| | |
| | Minimum 5 years |
| | Bachelor |
Job Description
World Vision International is an international Christian Humanitarian Organization working with the poor and oppressed to promote human transformation and seek justice. We are global community with a purpose – to bring about positive change in the lives of the world's most vulnerable children. People are inspired to work for us because they want to contribute to making a difference. We are part of an international team, using our talent, determination and influence to invest in a better tomorrow. 
Are you ready to be a change maker?
Our Cambodia Office is seeking for One (01) qualified candidate to fill in the position below
Position: Technical Lead for Marketing and Branding 
Location: Phnom Penh
Salary: Negotiable 
I. PURPOSE AND BACKGROUND OF THE POSITION
This position will lead and oversee the overall implementation, hire consultants, and provide technical assistance to development of marketing products and strategies, and to promote branding of Commercialization of Aquaculture for Sustainable Trade (CAST) Project of Cambodian aquaculture products.
Job Responsibilities & Duties
Characterize consumer preference in the Cambodian aquaculture market system;
Develop a marketing and branding strategy for the aquaculture industry in order to promote aquaculture products and by-products;
Develop promotion strategies to create national consumer awareness campaign for aquaculture products in partnership with public and private sector actors
Facilitate market linkages among value chain actors
Develop sustainability strategies for marketing campaigns post-project.
Provide technical assistance to Aquaculture Association for industry marketing, market information gathering, analysis, and distribution strategies.
Plan and recruit a technical consultant to facilitate Short Term Technical Assistance (STTA) for marketing and branding.
Lead, supervise and enhance technical capacities of 02 technical Specialist: 01Financial Management Specialist, 01 Business Management Specialist.
Job Requirements
Bachelors in Business administration, International Business, international trade, marketing or similar, Masters is preferred. 
At least 5 years program management experience in a development organization/ Similar work profile
Proven leadership ability Able to work as part of a team as a positive contributor
Ability to analyse and solve problems, innovate, persuade, network, and negotiate
Strong strategic and operational planning skills and ability to prioritize and handle multiple tasks
Fluency in English required (read and write)
Demonstrated facilitation and collaboration skills
Excellent written and verbal communication skills
Excellent relational skills, especially in a cross-cultural environment.
Demonstrated experience in program or project design, implementation, monitoring, evaluation and report writing is preferred 
Candidates who are offered jobs are required to produce a Local Police Clearance Certificate prior to the date of joining the organisation.
How to Apply?
Please follow instruction in the link: http://careers.wvi.org/job-opportunities-in-cambodia
Only candidates applied in system will be short listed
GO GREEN! SAVE THE TREES! 
All applications should be sent in soft copy (word document or PDF) 
World Vision Cambodia is committed to the principles of workplace diversity. Qualified women and disabled people are encouraged to apply. Only short listed candidates will be notified. Applications and CVs will not be returned.
WVI is committed to the protection of children. We do not employ staff whose background is not aligned to our child protection practices. Hence employment is conditional upon successful completion of all applicable background checks, including criminal record checks where possible.
Closing date is 01st August 2021
---
Help Khmer Online Jobs
When you apply for this job, if possible please mention that "You see this job announcement in www.khmeronlinejobs.com".
Thanks, From Khmer Online Jobs Team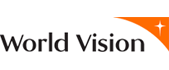 World Vision is an international Christian humanitarian and development organization working with the poor and oppressed to promote human transformation and seek justice for vulnerable children.
Free Job Newsletter
Get hot jobs update directly in your inbox, join our newsletter subscription.
Similar jobs