Project Coordinator for Community Engagement and Sponsorship Plan for World Vision Cambodia
(This job application was closed on 18th October 2021)
| | |
| --- | --- |
| | 1 Position |
| | 18th October 2021 |
| | |
| | Yes |
| | Associate |
Job Description
NOTE: ONLY CAMBODIAN NATIONALS MAY APPLY FOR THIS POSITION
World Vision International is an international Christian Humanitarian Organization working with the poor and oppressed to promote human transformation and seek justice. We are global community with a purpose – to bring about positive change in the lives of the world's most vulnerable children. People are inspired to work for us because they want to contribute to making a difference. We are part of an international team, using our talent, determination and influence to invest in a better tomorrow. 
Are you ready to be a change maker?
Position : Project Coordinator for Community Engagement and Sponsorship Plan
Location : Stoung District, Kampong Thom Province 
Salary: 828 USD – 1,035 USD 
I. THE PURPOSE OF THE POSITION
To coordinated and facilitate the purpose of improving the community initiative and ownership for child wellbeing and improve the effectiveness of child sponsorship in the Area Program Office.
Job Responsibilities & Duties
Facilitate the community engagement processes to bring higher engagement from community key stakeholders for quality programming in responding to the needs of children, especially the most vulnerable ones, in AP operational area. 
Facilitate community to do self-assessment, initiate and implement Capacity Building plan to achieve their own child wellbeing projects. 
Implement sponsorship operational plan maintaining compliance to national and partnership standards. 
Coordinate and facilitate the integration of child sponsorship plan with AP technical programme, and community groups.
Job Requirements
As part of the World Vision Cambodia mandate requirements for new staff, all candidates who are offered job are required to produce Local Police Clearance Certificate prior to date of joining in the organisation.
Bachelor degree/Master degree in Management, Rural Development and Social sciences.
Demonstrated knowledge of development theory, transformational development, area based development models, approaches and issue. 
Demonstrated knowledge of child sponsorship programming.
Strong problem solving, interpersonal, communication and people management skill (including facilitation). 
Ability to guide coach CSG
Good communication skill in Khmer and English ( written and verbal )
Basic Programme/project design & monitoring knowledge.
Must be highly motivated and proactive to try new things. 
Must be flexible to a demanding and changing working environment. 
How to Apply?
Please follow instruction in the link: http://careers.wvi.org/job-opportunities-in-cambodia
Only candidates applied in system will be short listed
GO GREEN! SAVE THE TREES! 
All applications should be sent in soft copy (word document or PDF) 
World Vision Cambodia is committed to the principles of workplace diversity. Qualified women and disabled people are encouraged to apply. Only short listed candidates will be notified. Applications and CVs will not be returned.
WVI is committed to the protection of children. We do not employ staff whose background is not aligned to our child protection practices. Hence employment is conditional upon successful completion of all applicable background checks, including criminal record checks where possible.
Closing date is 18th October 2021
---
Help Khmer Online Jobs
When you apply for this job, if possible please mention that "You see this job announcement in www.khmeronlinejobs.com".
Thanks, From Khmer Online Jobs Team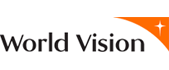 World Vision is an international Christian humanitarian and development organization working with the poor and oppressed to promote human transformation and seek justice for vulnerable children.
Free Job Newsletter
Get hot jobs update directly in your inbox, join our newsletter subscription.
Similar jobs