Administrative and Finance Assistant for World Vision Cambodia
(This job application was closed on 30th November 2022)
| | |
| --- | --- |
| | 4 Positions |
| | 30th November 2022 |
| | |
| | Minimum 1 year |
| | Bachelor |
Job Description
We are looking for qualified candidates to join World Vision Cambodia. World Vision International is an International Humanitarian Organization working with the most fragile families to promote transformation and seek justice. As a global community, our mission is to empower positive changes for the world's most vulnerable children.
To contribute to empowering and advocating child protection, we are inspired to work dedicatedly with professionalism to improve most vulnerable communities and children's well-being for a better life. World Vision commenced work in Cambodia in 1970. Our focus is on helping the most vulnerable girls and boys overcome poverty so they can experience fullness of life now and in the future. Inspired by our Christian faith, our work reaches children no matter their background or if they live in the most dangerous. 
Are you ready to be a change maker?
Our Cambodia Office is seeking for One (04) qualified candidate to fill in the position below:
Position: Administrative and Finance Assistant
Location: Kulen AP, Sambour AP, Boribour II AP, Rolea Ph'ear AP
Contract: UDC- Undefined Duration Contract
Salary: Negotiable 
I. THE PURPOSE OF THE POSITION 
For administrative areas, we seek colleagues who have broad-based, service is foremost in their minds (especially handing visitors, staff and people visiting office with politeness and humbleness attitude). We value employees who approach their tasks with passion and enthusiasm, because for us, this is an important prerequisite for quality services while serving children and communities.
This position is designed to assist the finance Operations in implementing daily work to oversees the effective cash flow in and out, ensuring efficient functioning of internal controls, financial accounting, budgeting, cash forecasting and reporting preparation, and provide technical support to project/ADPs staff to maintain financial system and procedures at rural ADP area.
Job Responsibilities & Duties
Financial coordination and support for Programme staff including primary over sight for all project budgets.
Provide supports on financial management and help the alignment and enhancing of WVI-C financial requirements.
Assist for efficient and smooth day to day administrative services, and to actively engage and handle the procurement requirements.
Job Requirements
As part of the World Vision International-Cambodia mandate requirements for new staff, all candidates who are offered job are required to produce Local Police Clearance Certificate prior to date of joining in the organization.
Associate degree in accounting or business administration.
Bachelor of Business Administration (BBA) (Finance/Accounting).
Minimum 1 years' experience in handling accounting and administration together.
Knowledge and experience of handling office budgets,
Experience in NGO, financial institutions, development organization, charity, school or colleague.
Knowledge of Microsoft Office (MS-Excel, MS-Word and MS-Power Point) and other financial packages and Book Keeping.
Knowledge of regular office administration.
Proactive, reliable and attentive to details and ability to work independently on task and assignments.
Experience in handling administrative issues and concerns arising in the offices and having problem solving skills
Interpersonal skill, planning, organizing, analytical, team player, multitasking skills, communication and customer service skill.
How to Apply?
Please copy job tittle to be your email subject ONLY and attach your completed Application Form, CV and Cover Letter to the Email 
Please follow this link for WV Application Form
World Vision Cambodia is committed to the principles of workplace diversity.
Qualified women and disabled people are encouraged to apply. Only short-listed candidates will be notified. Applications and CVs will not be returned. You could learn more about our achievements visit our website or our Facebook page World Vision is committed to the protection of children. We are looking for a qualified and competence
candidate whose background aligns with our core vision and mission. The successful applicant will be required to submit criminal record and other related documents.
GO GREEN! SAVE THE TREES!
All applications should be sent in soft copy (word document or PDF)
World Vision Cambodia is committed to the principles of workplace diversity. Qualified women and disabled people are encouraged to apply. Only short-listed candidates will be notified. Applications and CVs will not be returned.
WVI is committed to the protection of children. We do not employ staff whose background is not aligned to our child protection practices. Hence employment is conditional upon successful completion of all applicable background checks, including criminal record checks where possible.
Closing Date 30 November 2022
---
Help Khmer Online Jobs
When you apply for this job, if possible please mention that "You see this job announcement in www.khmeronlinejobs.com".
Thanks, From Khmer Online Jobs Team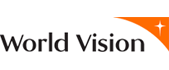 World Vision is an international Christian humanitarian and development organization working with the poor and oppressed to promote human transformation and seek justice for vulnerable children.
Other Opening Jobs from World Vision Cambodia
Free Job Newsletter
Get hot jobs update directly in your inbox, join our newsletter subscription.
Similar jobs