Project Coordinator for ISAF for World Vision Cambodia
Hurry!!!
This job application will be closed on 04
th
December 2022.
Apply Now
| | |
| --- | --- |
| | 1 Position |
| | 04th December 2022 |
| | |
| | Minimum 1 year |
| | Bachelor |
Job Description
NOTE: ONLY CAMBODIAN NATIONALS MAY APPLY FOR THIS POSITION
We are looking for qualified candidates to join World Vision Cambodia. World Vision International is an International Humanitarian Organization works with the most fragile families to promote transformation and seek justice. As a global community, our mission is to empower positive changes for the world's most vulnerable children.
To contribute to empowering and advocating child protection, we are inspired to work dedicatedly with professionalism to improve most vulnerable communities and children's well-being for a better life. World Vision commenced work in Cambodia in 1970. Our focus is on helping the most vulnerable girls and boys overcome poverty so they can experience fullness of life now and in the future. Inspired by our Christian faith, our work reaches children no matter their background or if they live in the most
Are you ready to be a changemaker?
Our Cambodia Office is seeking for one (01) qualified candidate to fill in the position below
Position: Project Coordinator for ISAF
Location: Preah Sihanouk 
Salary & Benefit Package: Negotiable
I. THE PURPOSE OF THE POSITION
Advocacy is one of World Vision's 3 pillars of ministry, alongside community development and HEA. World Vision defines advocacy as the promotion of justice through changes in policies, systems, structures, practices and attitudes, citizen mobilization and education about human and child rights. World Vision advocates at the local, provincial, national, regional and global levels. 
At the local level, World Vision Cambodia supports and facilitates advocacy that improves access to essential services needed to improve child well-being. By working with citizens, government and service providers (such as Health Centres, Schools, and other Commune Services), issues and challenges for local service delivery can be identified and addressed. Social Accountability approaches aim to better inform citizens about public service standards and increase positive dialogue with between service receivers and service providers to improve the quality services provided. 
In 2019, the National Committee for Sub-National Democratic Development (NCDD) updated a Strategic Plan on Social Accountability phase II which increases new target districts and collaboration between government and civil society organizations to through the use of social accountability tools across Cambodia. A plan of action for this policy, called Implementation of the Social Accountability Framework (ISAF) phase II, has also been developed. 
The Project Coordinator for ISAF will report to the Provincial Coordinator based in the target province. This role is required to work coordinating with AP and local partners to ensure effectiveness of ISAF implementation within the target district. The person is required to provide good support to CAFs for quality monitoring and learning for the project to make sure the project goal and expectation are met. The district coordinator will need to explore and build good partnership and collaboration with government and NGOs at the district level so that the ISAF impact to the poor and vulnerable through accountability of the government to address the social issues.
Job Responsibilities & Duties
The Project Coordinator for ISAF will implement the effectiveness and successful of Implementation of Social Accountability Framework (ISAF) in the target district, in cooperation and collaboration with both AP and local partners (NGOs and government). 
The position will coordinate local partners including AP and Community Accountable Facilitators (CAF) to plan and implement with good monitoring to ensure quality of ISAF in the target district to promote the social accountability of local government to provide better service delivery and sufficient changes for the wellbeing of children, families and communities. 
Effective Partnership: Exploring and building partnership with relevant partner for ISAF and provide training and technical support for CAFs and community working group and local government on ISAF. 
Monitoring and Evaluation: Coordinate with partners (NGOs and local government) to deliver a good result of ISAF implementation with good monitoring of M&E requirement. 
Project Management: Managing the project district budget in budget preparation, planning of action and monitoring with local partner to maintain high accountability to WVI and donor guideline and requirements.
Capacity Building: Ensuring Capacity Building to all CAF members, JAAPC and CAF networks to promote the social accountability for better services within the district area. 
Job Requirements
Bachelor Degree in a related field (law, politics, international relations, governance, public policy, sociology).
1years' professional experience in managing advocacy activities or community development programs. 
Experienced working with government officials 
Demonstrated experience in program management including staff management, financial management, project design and implementation, reporting and analysis.
Experience implementing social accountability tools at the local level.
Experience working with local service providers (HCMC, School Management Committee, Commune Council members, etc)
Experience in workshop facilitation and training 
Experience and interest in child and youth participation in development programs and advocacy.
As part of the World Vision Cambodia mandate requirements for new staff, all candidates who are offered job are required to produce Local Police Clearance Certificate prior to date of joining in the organization.
How to Apply?
Please copy job tittle to be your email subject ONLY and attach your completed Application Form, CV and Cover Letter to the Email 
Please follow this link for WV Application Form
World Vision Cambodia is committed to the principles of workplace diversity.
Qualified women and disabled people are encouraged to apply. Only short-listed candidates will be notified. Applications and CVs will not be returned. You could learn more about our achievements visit our website or our Facebook page World Vision is committed to the protection of children. We are looking for a qualified and competence
candidate whose background aligns with our core vision and mission. The successful applicant will be required to submit criminal record and other related documents.
GO GREEN! SAVE THE TREES!
All applications should be sent in soft copy (word document or PDF)
World Vision Cambodia is committed to the principles of workplace diversity. Qualified women and disabled people are encouraged to apply. Only short-listed candidates will be notified. Applications and CVs will not be returned.
WVI is committed to the protection of children. We do not employ staff whose background is not aligned to our child protection practices. Hence employment is conditional upon successful completion of all applicable background checks, including criminal record checks where possible.
Closing Date 04 December 2022
---
Help Khmer Online Jobs
When you apply for this job, if possible please mention that "You see this job announcement in www.khmeronlinejobs.com".
Thanks, From Khmer Online Jobs Team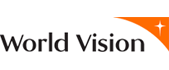 World Vision is an international Christian humanitarian and development organization working with the poor and oppressed to promote human transformation and seek justice for vulnerable children.
Other Opening Jobs from World Vision Cambodia
Free Job Newsletter
Get hot jobs update directly in your inbox, join our newsletter subscription.
Similar jobs