Programme Information Management Officer for World Vision Cambodia
Hurry!!!
This job application will be closed on 29
th
January 2023.
Apply Now
| | |
| --- | --- |
| | 1 Position |
| | 29th January 2023 |
| | |
| | Minimum 3 years |
| | Master |
Job Description
NOTE: ONLY CAMBODIAN NATIONALS MAY APPLY FOR THIS POSITION
We are looking for qualified candidates to join World Vision Cambodia. World Vision International is an International Humanitarian Organization working with the most fragile families to promote transformation and seek justice. 
As a global community, our mission is to empower positive changes for the world's most vulnerable children. To contribute to empowering and advocating child protection, we are inspired to work dedicatedly with professionalism to improve most vulnerable communities and children's well-being for a better life. 
World Vision commenced work in Cambodia in 1970. Our focus is on helping the most vulnerable girls and boys overcome poverty so they can experience the fullness of life now and in the future. Inspired by our Christian faith, our work reaches children no matter their background or if they live in the most dangerous of places.
Are you ready to be a changemaker?
Our Cambodia Office is seeking for one (02) qualified candidate to fill in the position below:
Position: Programme Information Management Officer 
Location: National Office, BTB Or BMC province 
Salary and Benefit: Grade 14 
I. POSITION BACKGROUND AND PURPOSE
World Vision Cambodia is going to move to new strategy (Operating model) application in FY18, and the 10 provinces will be divided into 6 Regional Offices; Kandal, Takeo, Kampong Speu, and Kampong Chhnang in the South region, Preash Vihear in North region, Kampong Thom and Kratie in Northeast region, Siem Reap in Northwest region, Bantteay Meanchey and Battambang in West region, and Phnom Pen in Urban region. 
The role of Programme Information Management Officer (PIMO) will be a generalist role to focus on; first, strengthening the monitoring system within each region across the organization, second, supporting to AP team to apply organization monitoring tools/guidelines/processes to deliver quality reporting, third, ensuring the programme information management are accurate on the system, and fourth, working closely with Technical Programme Officers of different sectors and Senior Monitoring and Evaluation Officers to enhance the AP Programme effectiveness.
This position will be at the regional level and will have a direct reporting relationship to the Senior M&E Officer/ Senior M&E QA Manager with a matrix reporting relationship with Senior Service Team Leader.
Job Responsibilities & Duties
Ensuring the quality of programme monitoring within the region.
Guiding all APs in the region to align with LEAP 3 M&E standards. 
Capacity building and coaching to AP staff within the region to strengthen the capacity of baseline and monitoring.
Maintaining programme information management on WV required system in the region.
Provide reporting with quality to increase the evidence base and accountabilities to partners, communities, and SO.
Job Requirements
Master of Rural Development/ Development management.
Degree or certificate in M&E, or programme/project management or research study
Bachelor's degree in Social Science or a related field
At least 3 years' experience in project M&E or programme/project management
Understanding of basic M&E principles
Good knowledge of research study methodology/baseline study
Good knowledge of data analysis, information presentation, technique and interpreting data
Basic knowledge of various sectors relating to WVC's development works
Strong presentation, facilitation, training, coordination, articulation, and analytical skills
MS Office (Word, Excel, Power Point) 
Data analysis software (Epi, SPSS, Epi data)
Able to work independently as well as work closely and supportively with a team
Selected candidates are required to produce a Criminal check prior to the date of joining in the organization.
How to Apply?
Please copy job tittle to be your email subject ONLY and attach your completed Application Form, CV and Cover Letter to the Email 
Please follow this link for WV Application Form
World Vision Cambodia is committed to the principles of workplace diversity.
Qualified women and disabled people are encouraged to apply. Only short-listed candidates will be notified. Applications and CVs will not be returned. You could learn more about our achievements visit our website or our Facebook page World Vision is committed to the protection of children. We are looking for a qualified and competence
candidate whose background aligns with our core vision and mission. The successful applicant will be required to submit criminal record and other related documents.
GO GREEN! SAVE THE TREES!
All applications should be sent in soft copy (word document or PDF)
World Vision Cambodia is committed to the principles of workplace diversity. Qualified women and disabled people are encouraged to apply. Only short-listed candidates will be notified. Applications and CVs will not be returned.
WVI is committed to the protection of children. We do not employ staff whose background is not aligned to our child protection practices. Hence employment is conditional upon successful completion of all applicable background checks, including criminal record checks where possible.
Closing Date 29 January 2023
---
Help Khmer Online Jobs
When you apply for this job, if possible please mention that "You see this job announcement in www.khmeronlinejobs.com".
Thanks, From Khmer Online Jobs Team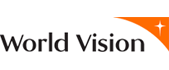 World Vision is an international Christian humanitarian and development organization working with the poor and oppressed to promote human transformation and seek justice for vulnerable children.
Other Opening Jobs from World Vision Cambodia
1 position
Negotiable
29th January 2023
Phnom Penh
Free Job Newsletter
Get hot jobs update directly in your inbox, join our newsletter subscription.
Similar jobs