Senior IT Risk Officer for DGB Bank PLC.
(This job application was closed on 26th May 2023)
| | |
| --- | --- |
| | 1 Position |
| | 26th May 2023 |
| | |
| | Minimum 2 years |
| | Bachelor |
Job Description
DGB Bank is a licensed commercial bank in Cambodia and a member of DGB Financial Group in Korea listed on Korea Stock Exchange. Candidates meeting the following conditions are kindly invited for interview to join the Bank.
Job Responsibilities & Duties
Assist the team to engage with IT Division to develop and establish IT Policies and Procedures;
Closely work with operational risk team on the implementation of Operational Risk Management Tools, such as Risk Control Self-Assessment (RCSA) and Loss Event Data and so on;
Assist Risk Managers to develop/update and effectively implement IT Risk Management Policies & Guidelines;
Regularly engage with Technology Division to ensure IT Policies & Guidelines meet minimum requirements as per NBC Guideline on IT Risk Management;
Assist Risk Managers to review and evaluate organizational security policies and guidelines, and closely engage with IT Department as a whole;
Engage with Technology Division to ensure Banking Systems, especially Core Banking Systems have controls in place to meet security requirements;
Assist the team to periodically review and comment on Disaster Recovery Plan (DRP) and IT Business Continuity Plan (BCP);
Assist the team to conduct Business Impact Analysis (BIA) with Technology Division to ensure BCP is properly developed and maintained comprehensively.
Review IT initiatives and projects from technology risk perspectives and provide sound advices and recommendations to the initiators and project owners, as well as the Management;
Assist Risk Managers to manage all applicable risk factors, such as the possibility of system failure or data loss;
Assist Risk Managers to perform and monitor IT risk assessments, which includes analyzing, identifying, describing, and quantifying risks that have impact on business;
Assist Risk Managers in preparing and filing IT Risk Management monthly and quarterly reports for Risk Management Committee (RMC);
Other tasks assigned by Risk Managers.
Job Requirements
Completion of Bachelor Degree is required;
At least 2- 4years' experiences in IT or related fields (BFIs are preferable.);
Good knowledge and experience of IT;
Good understanding of all regulatory requirements related to technology;
Possess ability in problem solving and negotiation skills;
Be initiative, flexible, and having good interpersonal skills;
Ability to work as a team – good leadership skill;
Attentions to detail and accuracy;
Proficiency in Microsoft Office;
Excellent communication skills both written and spoken;
Good command of English both written and spoken;
How to Apply?
Please send CV with Cover letter to the following address or email provided in the contact details. Only short-listed candidates will be invited for interview.
---
Help Khmer Online Jobs
When you apply for this job, if possible please mention that "You see this job announcement in www.khmeronlinejobs.com".
Thanks, From Khmer Online Jobs Team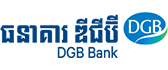 Free Job Newsletter
Get hot jobs update directly in your inbox, join our newsletter subscription.
Similar jobs